Prices Ex. VAT
Click here for more details about taxes, and custom fees.
Usually dispatched within 24 / 48 hours (business days).
Overview
Got your set ready, steaming hot plate and batter made? - Well the last detail to make perfect Takoyaki is of course the pick to turn your little balls of goodness around! 
We have the perfect one! ( and this pick is so cute too! (°◡°♡).:。)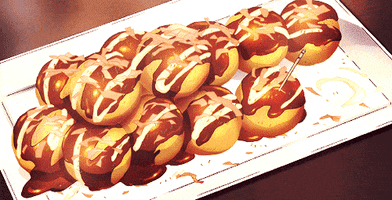 Product Description
This is a smart and cute food pick that enables you to easily turn your Takoyaki around when you make your tasty snacks. The diamond shaped end of the pick makes it easy to get a good hold and makes for easy cooking. 
On the very top of the pick you'll find a delightful kawaii octopus cheering you on when you are making your Takoyaki! 
Full array of products to create the perfect Takoyaki, are available here. 
Product Details 
Dimensions of Pick: 205 × 25 × 20mm

Material: ABS-Plastics

Made in Japan

Adorable Octopus on top~ ('∀'●)♡