SKU:

TKFCLBRC

Regular price

$ 89.00 USD

Regular price

Sale price

$ 89.00 USD

Unit price

per

Sale

Sold out

It's all in the name! This bento box is a single-serving portable rice cooker that allows you to enjoy freshly cooked rice, even outside of the comfort of your home.
This dream invention is for all those who appreciate the deliciousness of freshly cooked rice. All you need to do is add a 1/2 scoop or 1 scoop (using the attached measuring cup) of uncooked rice to the box,  add the appropriate amount of water, plug it in to a wall outlet, and come back 15-20 min later to your serving of piping hot rice.

Important: This appliance is made for 100 v electricity. Use a transformer to convert your country's voltage to 100 V electricity when using this appliance.
What we love about it:

Compact and lightweight (840 g (29.2 oz). Who would guess that this normal sized bento box is also a rice-cooking appliance?!

Easy to clean (waterproof and non-stick!)

Features a Keep Warm function
Great for using at work, home, even on the road in your car if you have a power source.
Also can be used to heat up other types of food, perfect if you don't have access to a microwave. 

It's quiet! No annoying beeps or sounds of cooking.

Instructions:


Pour 1/2 scoop or 1 scoop rice into bento (note that 1/2 scoop is the Japanese standard serving size for an adult)
Add water according to the markings on the side of the box (for 1/2 scoop of rice, fill to "0.5" line with water, for 1 scoop, fill to "1" line)

Close lid
Plug bento into power outlet

Turn switch on. Red light will appear to indicate cooking
NOTE: Some steam may be released when cooking 1 scoop. 
Cooking times:  1/2 scoop is 14min, 1 scoop is 19.5min
Once cooking is complete, light will turn green. This indicates the "keep warm" function.
To make your rice extra delicious and fluffy, we recommend keeping the lid closed and steaming the rice for another 10 min.
Remove lid and enjoy! (Note that there will be some condensation water droplets formed on the bottom side of the lid so have a paper towel or furoshiki at hand to wipe)

Download these instructions in PDF form here.

Details:

Dimensions: 24 x 10 x 8 cm (9.4 x 3.9 x 3.1")
Cable length: 140cm (55")
Weight: 840 g (29.2 oz ) (including cable)
Power consumption: 185 W
Maximum amount: 1 serving
Rice Cooking Time: 0.5 servings: Approx. 14 minutes, 1 serving: Approx. 19.5 minutes

Features a Keep warm function

Includes body, lid, cable and 50mL measuring cup  
Voltage: 100 Volts
50/60hz
Wattage: 185 W
Material: Aluminum, PC, silicone

Made in China
Instructions in Japanese 

Important: Must be used with a transformer to convert your country's voltage to the 100 V electricity needed by the appliance


Care:
To clean, remove cord from rice cooker and cover the cord outlet with the attached water-proof cap. 

Wash body and lid in warm water with detergent and soft sponge. 
Hand dry.
Lid can be disassembled for easier cleaning.
Share
As we ship from Kyoto, our products may be subject to taxes & customs fees in the country of delivery.
View full details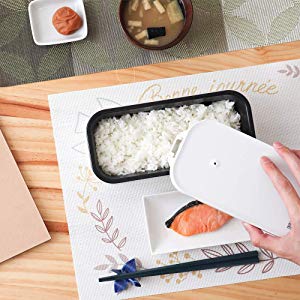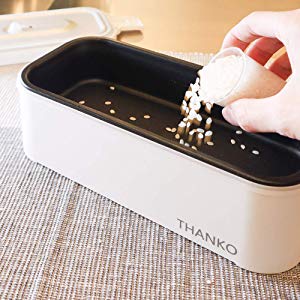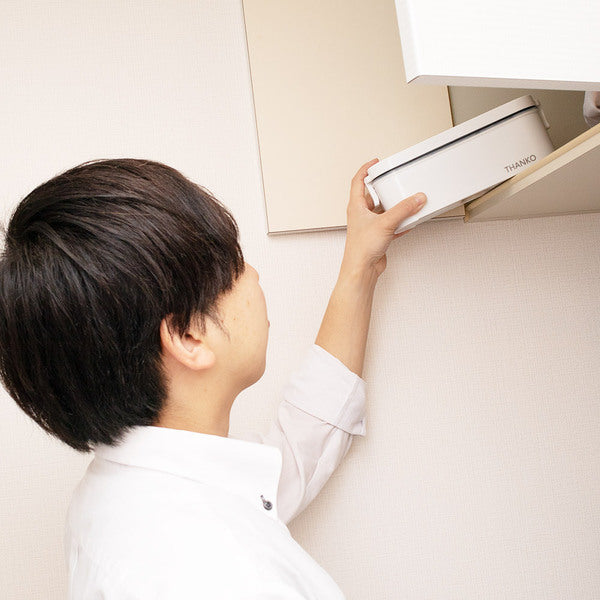 Taxes & Customs Fees
As our products are shipped from Japan they may be subject to 
taxes and to customs fees
 in the country of delivery. These costs are the
customer's responsibility
. 
For our customers in the USA:
Most packages with a declared value that is under $2000 USD will be cleared without any fees.
For our customers in Australia: 
Orders below $1000 AUD are regarded as 'low value imports' by Australian customs. As of 01 July 2018, customs duties may apply to any goods imported from overseas by consumers in Australia. For more information please visit the Australian customs website. 
For our customers in Canada: 
Orders above $20 CAN require that you pay the applicable duties and the GST. For more information please visit the Canadian customs website.
For our customers in the EU:
From 1 July 2021, import VAT is payable on all goods entering the EU, irrespective of their value. For goods with a value of more than €150 you will have to pay Customs Duty in addition to import VAT. The customs value on which Customs Duty is calculated is the cost of the goods plus transport (including postage), any insurance and any handling charges to deliver the goods to the EU. The rate of Customs Duty that applies depends on the goods you import.
 Carrier handling fees are typically $10 to $20.
To minimize fees, we recommend selecting the ePacket shipping method and not the Express Shipping Method.

External links:
Douanes Belge
-
Douanes Suisse
-
Germany, Zoll
-
UK customs
,
Revenue (Irish Tax and Customs)
We understand that custom fees are worrying for some of you. We hope that you are reassured by the fact that, when buying on Bento&co, you really are ordering direct from Japan- getting authentic and original Japanese items that are not easily found anywhere else.
For Express Shipping: FedEx, UPS and DHL usually send an invoice a few days after delivery where as EMS (JP Post shipped, delivered by your National Post) generally charges the required sum at delivery. 
For Registered & Economy Shipping: Your national carrier will generally bill you when applicable.