SKU:

70050

Regular price

$ 62.00 USD

Regular price

Sale price

$ 62.00 USD

Unit price

per

Sale

Sold out
IN STOCK AND READY TO SHIP.
Get it between -
Elevate your onigiri (Japanese rice balls), sandwiches and favorite portable foods with the stunning Woven Bamboo Bento Box, showcasing the beauty of Japanese artisanship.
What we love about it:
Incredibly light and strong, with intricate woven pattern.
Red woven cord with bamboo details ensures your bento box stays closed. Beautifully accents the warmth of the bamboo material.
Made entirely of bamboo, this is a great choice for those seeking plastic-free boxes.
Handmade from high-quality bamboo from Oita, Japan.
Woven material allows food to "breathe" and prevents rice from getting mushy.
Details & Care:
Dimensions: 18.5 cm x 10.5 cm x 8 cm (internal dimensions: 

16 cm x 8.5 cm x 6 cm)

Capacity: About 400-500mL

Weight: Only 77 grams!
Made in Oita, Japan from food-grade, treated bamboo.
We recommend placing a non-porous lining like parchment paper inside the box to ensure worry-free transportation.
Since this product is made out of natural bamboo, some care is required: Hand wash with a mild soap and soft sponge. Rinse thoroughly and wipe the wood dry using a soft cloth. Allow the washed bamboo to thoroughly air-dry.
Do not leave it to soak as this will disfigure the wood over time.
To prevent natural cracking, treat the bamboo with a light coat of natural oil, such as coconut oil (avoid food grade oils as they can become rancid if the bamboo product is not used often). Apply a light coat overnight, and then wipe off the excess.
Do not store in direct heat or damp areas.
Share
As we ship from Kyoto, our products may be subject to taxes & customs fees in the country of delivery.
View full details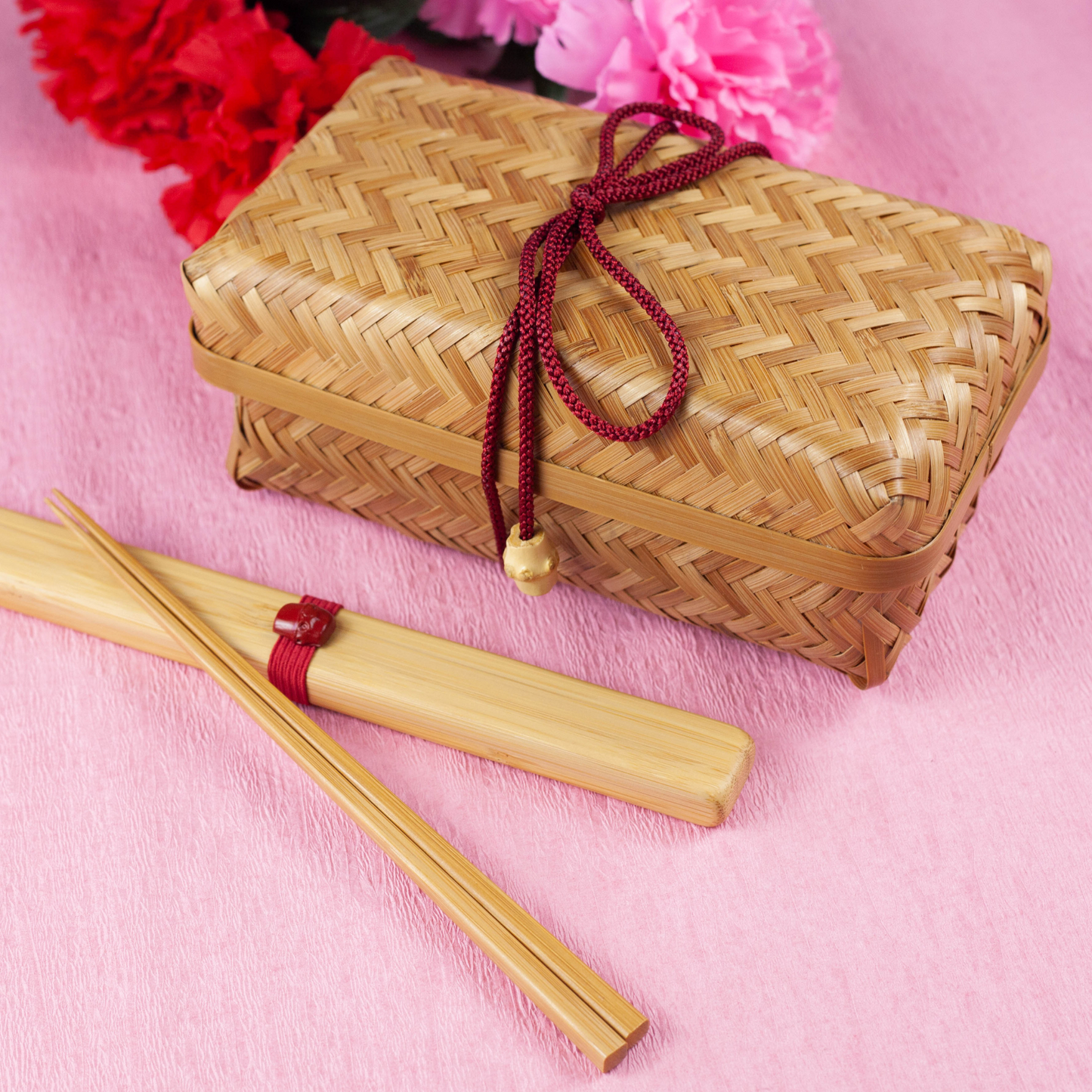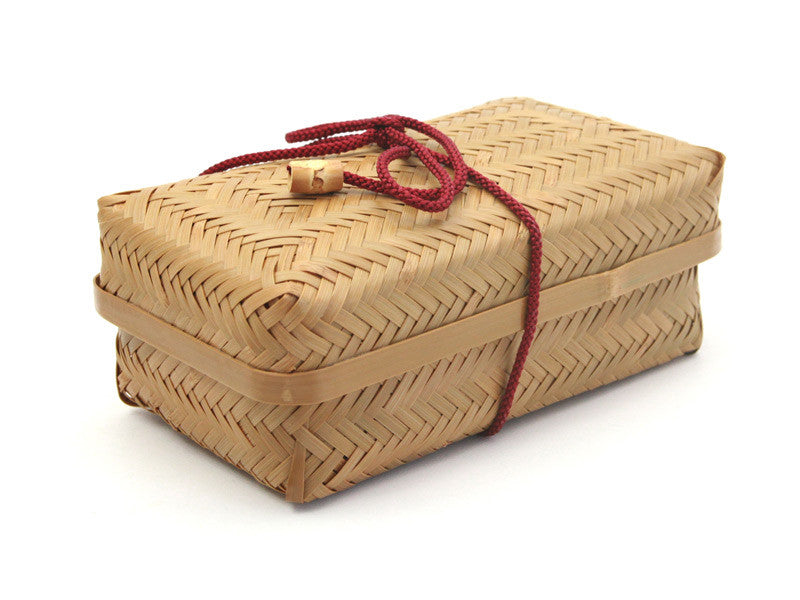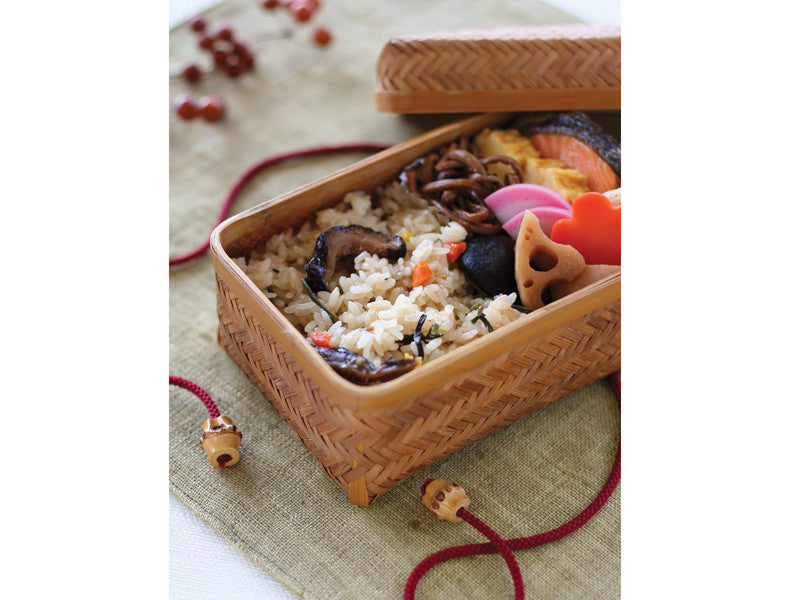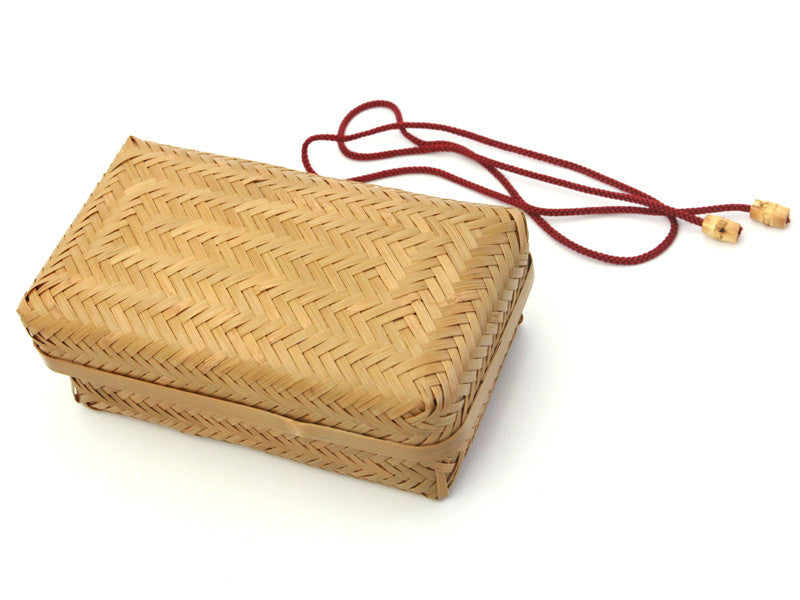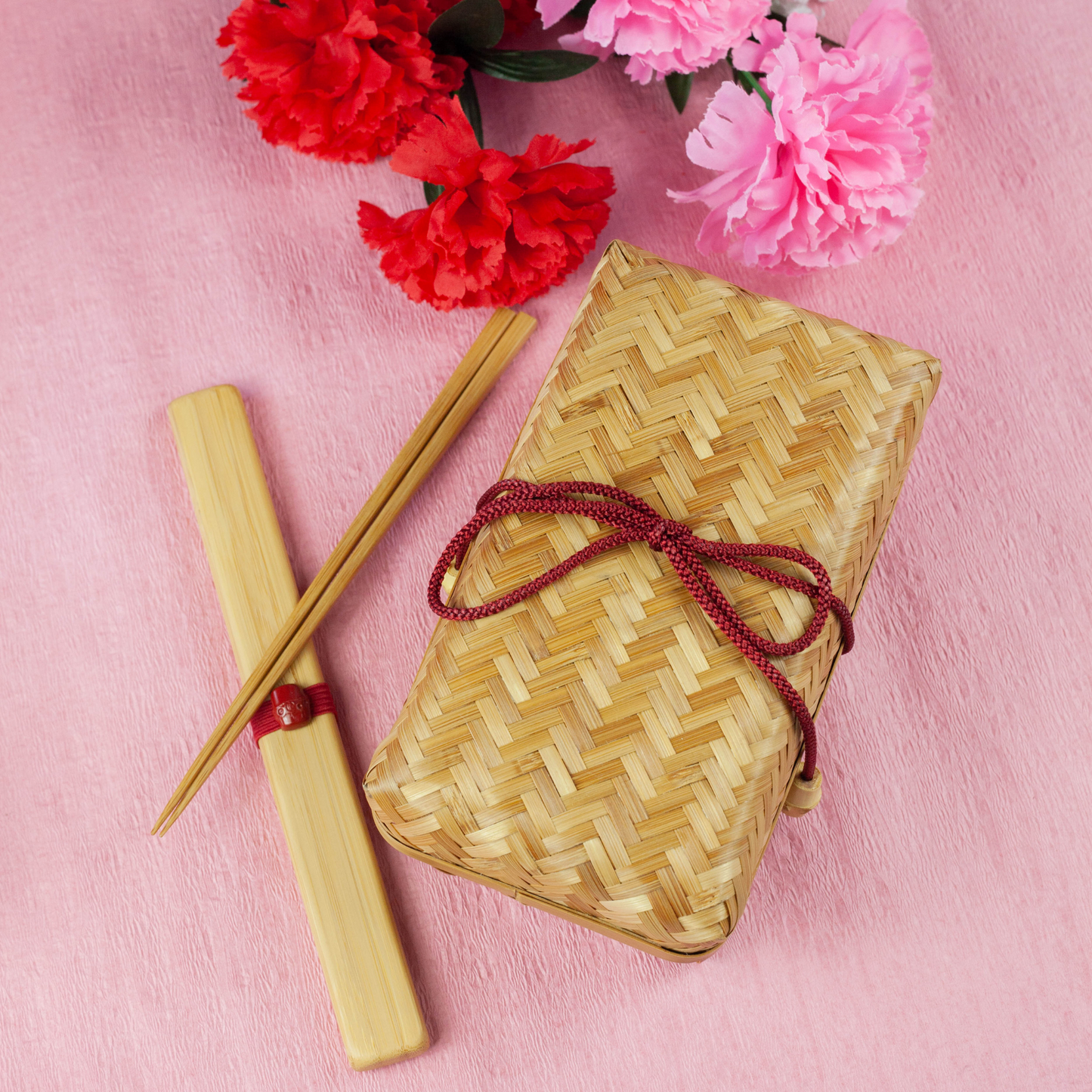 Taxes & Customs Fees
As our products are shipped from Japan they may be subject to 
taxes and to customs fees
 in the country of delivery. These costs are the
customer's responsibility
. 
For our customers in the USA:
Most packages with a declared value that is under $2000 USD will be cleared without any fees.
For our customers in Australia: 
Orders below $1000 AUD are regarded as 'low value imports' by Australian customs. As of 01 July 2018, customs duties may apply to any goods imported from overseas by consumers in Australia. For more information please visit the Australian customs website. 
For our customers in Canada: 
Orders above $20 CAN require that you pay the applicable duties and the GST. For more information please visit the Canadian customs website.
For our customers in the EU:

Bento&co is registered in the Import One-Stop Shop (IOSS). As such, VAT is included in product pricing. Bento&co pays VAT fees directly to the authorities.

Orders with a total value less than €150 euros (excluding shipping fees) are exempt from customs duties. You will therefore not have any additional costs to pay in order to receive your package. If you still receive a payment request from a carrier, contact our customer service (contact@bentoandco.com) 
Please note: The IOSS system is reserved for purchases made by individuals. Do not include a company name in your delivery or billing address, or your package will be considered by the carrier as a commercial purchase and you will have to pay customs duties.

Orders with a total value of €150 euros or more (excluding shipping fees) will incur custom duties. In this case, customers are responsible for payment of duties to the shipping carrier.  These fees will be invoiced to you either on receipt of your parcel, or a few days after delivery, and are compulsory.
A Lisa Kitahara Favorite
We're honored to partner with the food blogger Lisa Kitahara of Okonomi Kitchen to make these Japanese kitchen items available to you! Selected by Lisa, these are tried-and-true tools she uses in her own kitchen.