SKU:

P-3597

Regular price

Sale price

$ 4.00 USD

Unit price

per

Sale

Sold out
IN STOCK AND READY TO SHIP.
Get it between -
The unique WakuWaku Box Food Cutters Set allows you to create tiny adorable shapes out of everyday foods!

What we love about it:

Creates cute shapes out of cheese, ham, fruit, vegetables, or nori (dried seaweed)! Works best with thin materials that are 3mm or less.
Includes a shooting star, star, rabbit, umbrella, heart, double heart, cross, boat, arrow, person, circle, music note. 
Create fun combinations to make your loved ones lunch extra special.
In addition to bento messages, use to decorate a cake or to garnish a salad!
Details & Care:
12 cutters included. Color combination of the mold cutters may differ. 
How to use: Prepare foods to cut out (best if

3mm or less). For hard vegetables like carrots, we recommend steaming/boiling first to soften. Press mold cutter into food, and use a toothpick to push out the food. Use tweezers or chopsticks to place the cut out food into your bento. 

Materials: ABS plastic (cutters)
Hand wash only.
Do not use strong force when pressing down to prevent the cutters from breaking.
Keep out of reach of toddlers.
Made in Japan
Share
As we ship from Kyoto, our products may be subject to taxes & customs fees in the country of delivery.
View full details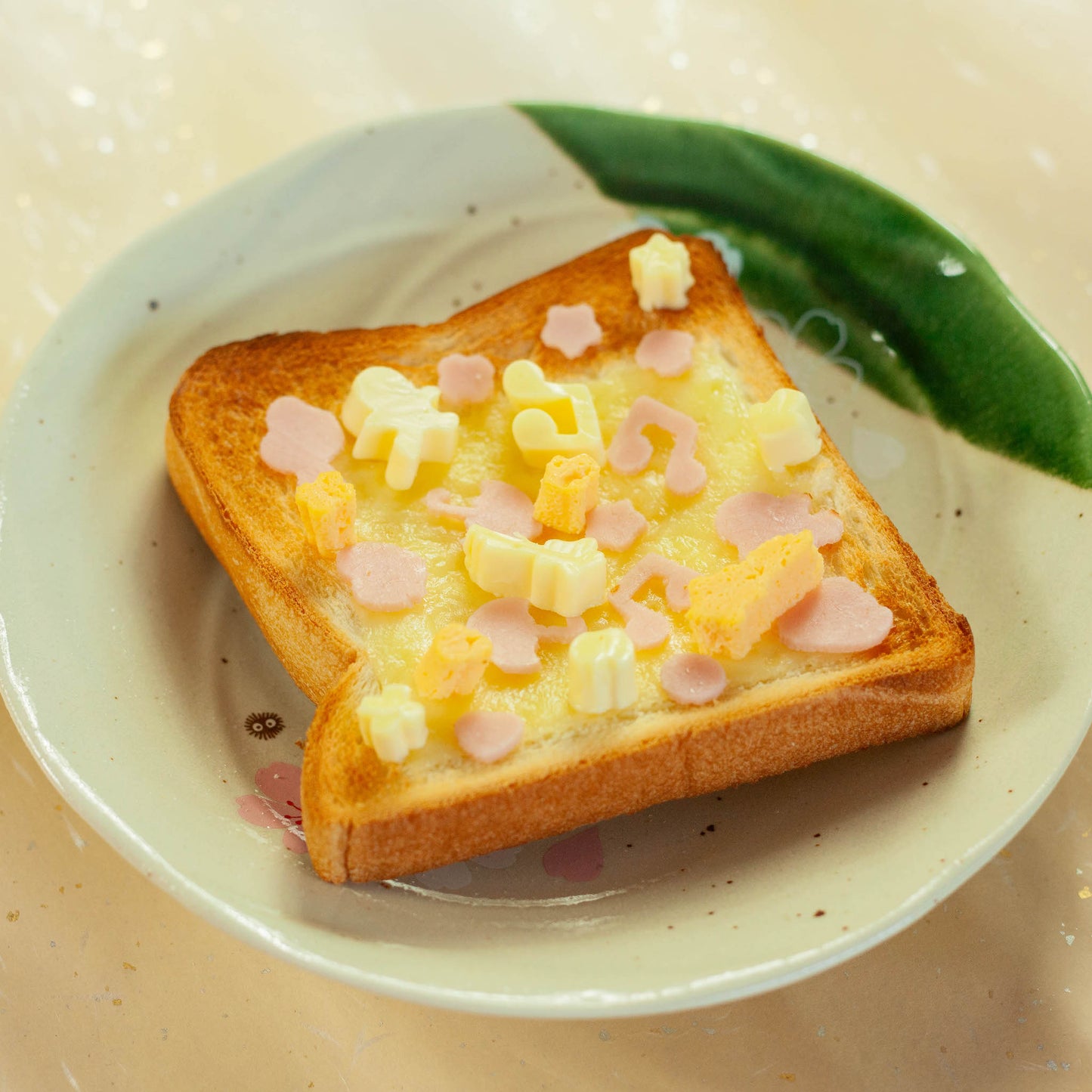 Taxes & Customs Fees
As our products are shipped from Japan they may be subject to 
taxes and to customs fees
 in the country of delivery. These costs are the
customer's responsibility
. 
For our customers in the USA:
Most packages with a declared value that is under $2000 USD will be cleared without any fees.
For our customers in Australia: 
Orders below $1000 AUD are regarded as 'low value imports' by Australian customs. As of 01 July 2018, customs duties may apply to any goods imported from overseas by consumers in Australia. For more information please visit the Australian customs website. 
For our customers in Canada: 
Orders above $20 CAN require that you pay the applicable duties and the GST. For more information please visit the Canadian customs website.
For our customers in the EU:
From 1 July 2021, import VAT is payable on all goods entering the EU, irrespective of their value. For goods with a value of more than €150 you will have to pay Customs Duty in addition to import VAT. The customs value on which Customs Duty is calculated is the cost of the goods plus transport (including postage), any insurance and any handling charges to deliver the goods to the EU. The rate of Customs Duty that applies depends on the goods you import.
 Carrier handling fees are typically $10 to $20.
To minimize fees, we recommend selecting the ePacket shipping method and not the Express Shipping Method.

External links:
Douanes Belge
-
Douanes Suisse
-
Germany, Zoll
-
UK customs
,
Revenue (Irish Tax and Customs)
We understand that custom fees are worrying for some of you. We hope that you are reassured by the fact that, when buying on Bento&co, you really are ordering direct from Japan- getting authentic and original Japanese items that are not easily found anywhere else.
For Express Shipping: FedEx, UPS and DHL usually send an invoice a few days after delivery where as EMS (JP Post shipped, delivered by your National Post) generally charges the required sum at delivery. 
For Registered & Economy Shipping: Your national carrier will generally bill you when applicable.