Prices Ex. VAT
Click here for more details about taxes, and custom fees.
Add to my Wishlist
Usually dispatched within 24 / 48 hours (business days).
Overview
Tasty, fried, creamy octopus balls - Takoyaki, is a local Kyoto favorite - and one of the tastiest snack in Japan! Unlike Sushi it's quite difficult to make outside of Japan, as it requires a specific pan that is purposely made to make just that - Takoyaki. 
Luckily Bento and Co comes to the rescue, with this great little hot plate you can make Takoyaki where ever you are, easily too!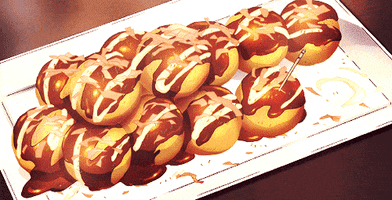 Product Description
Simple and smart design, this hot plate allows for 8 Takoyaki balls to be cooked at the same time, all you need is to start it up, wait until the plate is hot and get cooking.
To make Takoyaki, begin with plugging in the hot plate, as it heats up lightly butter the molds with cooking fat of your choice, wait up to 8 minutes before the molds are fully hot and apply your batter. Then add your octopus filling, wait until fried on the outside and carefully flip the ball.
When the Takoyaki is ready, serve it with Japanese Mayonnaise and takoyaki sauce for that perfect flavour! 
This smart hotplate can be used to make adorable little waffles or pancake balls too! 
Full array of products to create the perfect Takoyaki, are available here. 
Product Details 
Simple Operation, One Click Button

Allows for making 8 Takoyaki Balls at Once

Caution: This product is made for use in Japan, which means it runs of 100v and comes with a Japanese plug. Please make sure that your country's voltage is within the safe range, 90-110v and uses the same plug. Non-Japanese and US costumers typically use 220-230v with outlet type C if this is your case - buy a Step Up/Down Voltage Transformer from your local hardware store and get cooking! 350 watts. 50/60 HZ.

Made in China 

Makes 

Delicious

 Snacks!