Prices Ex. VAT
Click here for more details about taxes, and custom fees.
Usually dispatched within 24 / 48 hours (business days).
Overview
Ready to make the tastiest snack in Japan? Make it even better with this kawaii little set!
Takoyaki are these super tasty little omelette balls popular here in Japan! They are super tasty and really Japanese - if you want to make this dish at home we have full array of products to create the perfect Takoyaki.
See our other items make Takoyaki at home!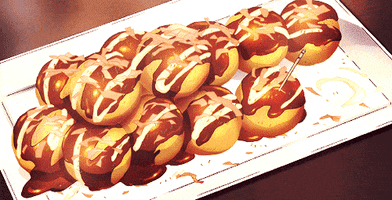 Product Description
The set consist of two main components, one whip to make the perfect batter and a cute bowl, with a colander as hat. The whip is nice and sturdy ready to be used for anything you need, on top of the handle you have a super kawaii little octopus cheering you on when you work the batter. The bowl is decorated like a octopus too - its just too kawaii!
More than anything this set enables you to easily make Takoyaki (。♥‿♥。)
This product is great for making cooking fun with children or just for someone that really enjoys kawaii things! 
Product Details 
Size: 

Bowl,

 240 × 155 × 115mm, Colander 150 × 145 × 35mm, Whip 228 × 43 × 43mm

Materials: Made from ABS & Prophylene Plastics, bpa-free

Made in Japan

Adorable Octopus on top~ ('∀'●)♡