Prices Ex. VAT
Click here for more details about taxes, and custom fees.
Add to my Wishlist
Usually dispatched within 24 / 48 hours (business days).
Overview
Z Z Z Z Z Z... ZZZ No one can sleep as well as Totoro ~
We all remember the cute scene when he's just laying there snoozing ~ With this funny toy you get your very own sleeping Totoro complete with movements and sounds! Try to wake him up (*≧▽≦)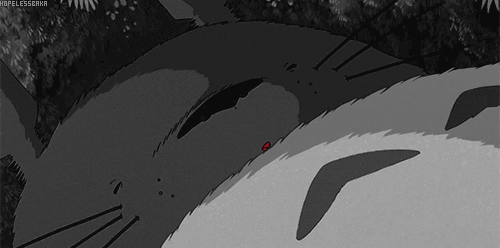 Product Description 
This awesome toy gives you the real experience of having a nice, friendly sleeping Totoro in your house. He may be a little smaller than  in the movie but his fur is just as soft and lovely - this toy is truly lifelike.
The real fun begins when you press his arm to wake him up, Totoro doesn't want to wake up, at all!, so he will answer you with a loud roar or just continue sleeping - just like the real Totoro he moves both stomach and mouth as he speaks to you - Get your own real snoozing Totoro ! 
   Details & Care
From 6 years old
Size : Totoro body 26cm; package: 15 x 27 x21cm
Requires 3 AA batteries, not included 
Made in China