Special Sale on Japanese Food Section !
We are sure that you, just like us, are lovers of Japanese food and culture! 
From movies, games and animes we have learned to love both the dishes and the bento boxes used. Especially in Studio Ghibli productions right? it all looks so tasty! 
So you've got yourself a bento, we want to congratulate you on your  purchase - It is a great investment in good meals to come - however the journey to make great Japanese food doesn't end a bento box - it starts there! 
With your Bento Box ready in hand there's only one more hurdle to climb to make great Japanese food - the ingredients! 
Now we are aware that you might not be able to get authentic Japanese seasoning, condiments or sauces where you live - don't worry! Over at the food section of our site we have all that you need, from real wasabi to furikake spices - 
To really get you started we are offering a limited offer of XX % off on all products in our food section until XX - what are you waiting for?  get cooking!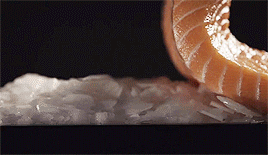 (this offer includes all our insanely good snacks, cookies and chocolates too! A must try :)))))))))